Effortlessly capture stunning screenshots
with
Snap It Fast
Simply snap, preview, and share! Cross-platform compatible.
Experience the beauty of stunning screenshots in just seconds!
Lightning-fast performance
Easily capture the perfect screenshot by simply dragging to select the area you want. Then, customize your screenshot by choosing your social media platform, size, format, background color, and more, before sharing it with the world!
Leave the hard work to SnapItFast and focus on your screenshot.
Perfect background & size
Easily create visually stunning designs with our pool of backgrounds, or use your own. Whether you choose from popular social media image sizes or opt for a custom size, the possibilities are endless.
Protect your creations with a watermark.
Protect your hard work and creativity by adding a watermark to your creations. This small but powerful feature helps prevent unauthorized use and ensures that you receive the proper credit for your work. Plus, adding a watermark is quick and easy, so you can safeguard your creations without any added hassle or time investment."
Add personal touches with our drawing tool!
Our drawing tool allows you to easily add your own personal touches to your screenshots. Whether you want to highlight a specific area, add notes or annotations, or simply doodle for fun, our tool makes it quick and easy to do so. With just a few clicks, you can transform a simple screenshot into a customized and visually engaging piece of content. So why settle for plain and boring screenshots when you can make them stand out with our drawing tool?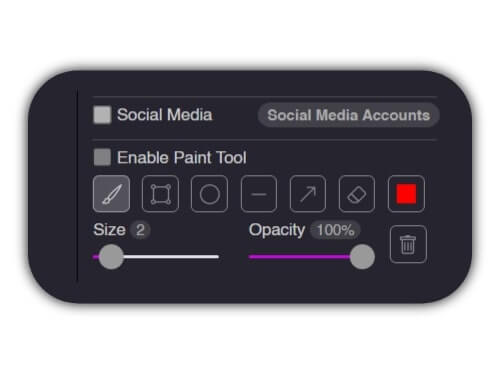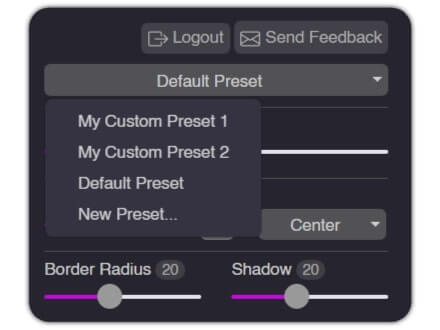 Preserve your settings with just a click.
Are you tired of constantly resetting your settings every time you use your favorite tool or app? Save yourself the hassle and frustration with our simple and convenient feature that allows you to preserve your preferred settings with just a click! No more wasted time or effort - simply click to save your preset and enjoy the ease and efficiency of having your preferred settings at the ready every time you use our tool. Try it out now and experience the convenience of this time-saving feature for yourself!
Add social media handles before you share.
Are you looking to increase your social media following and engagement? Our simple and convenient feature allows you to easily add your social media handles as a watermark to your photos before you share them on your profiles. This is a great way to promote your accounts and make it easy for others to follow you. Plus, adding a watermark helps to protect your photos from being used without permission. Give it a try and see how it can help boost your social media presence!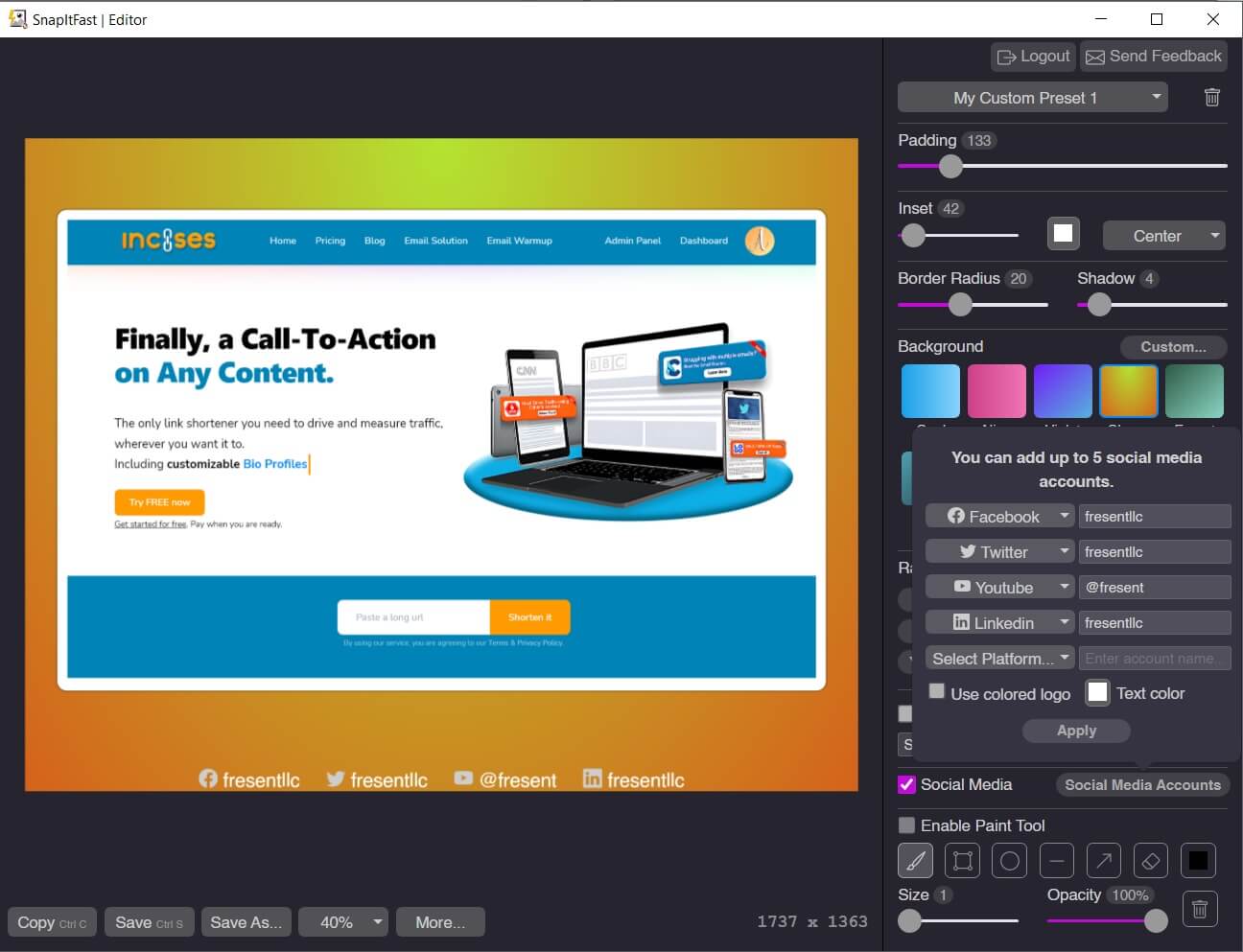 Ready to try it out for yourself?
SnapItFast is a proven solution for successful campaigns. Take the first step towards success and join the ranks of our satisfied users in just a quick 2 minutes by getting started now.